Today I got really depressed because I still couldn't go outside because of my sickness, didn't even make it to see my doctor! But that was because of other issues, anyway… to kinda cheer me up again, I gave myself a little tattoo extension on my right lower leg. For quite some time already I wanted to tattoo this kinda leopard pattern around my other tattoo parts but didn't do it yet. So today I kinda thought it was time and I did the first half of it. It was really easy and turned out quite nice to me, so yeah… I'm a bit better now.
Sorry for the lack of outfit posts at the moment, once I get better, there will be a lot to show you! I made quite some amazing finds in the second-hand shop lately! And also still some DIY-ing to show, too… ahhhh, if only I weren't sick!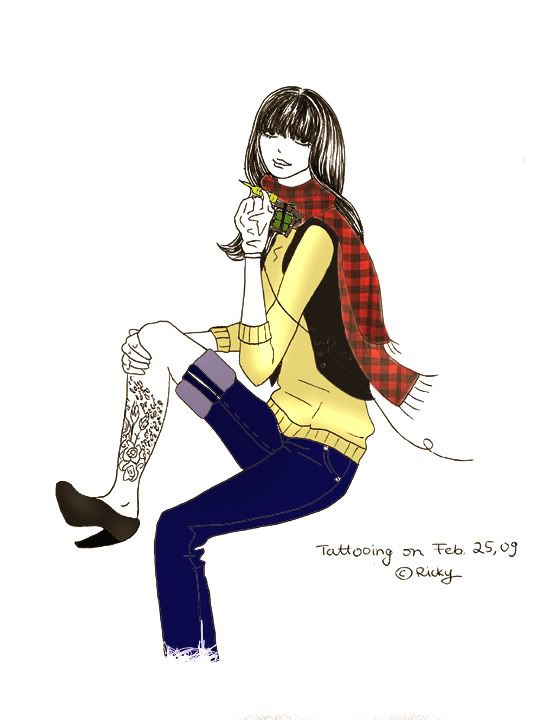 Oh my god what crappy photos… je suis desolée!
PS.: Maki, the little something next to the roses is for you