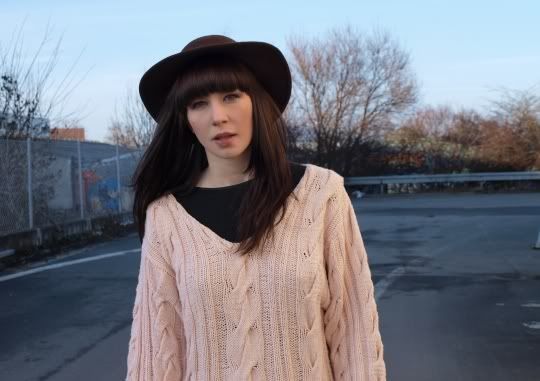 Yes, it definitely pays out if you take a peek into your mom's closet every once in a while… I tend to always, but believe me, ALWAYS find something I can wear inside there. It's a miracle… I must say, I'm a bit sad that she gave away lots of her old clothing from the 70s, but luckily, she kept at least a bit of it. Like this brown felt-hat that I looove wearing, cos it really suits my head and hair-colour, too! Another thing I stole from my mom is this huge oversized knit-jumper – perfect for cold days like these… hope mom doesn't miss her pullover, yet… hehe.
Brown felt hat + beige knit-jumper: vintage, glossy leggins + cognac heels: H&M, fur-bag: second-hand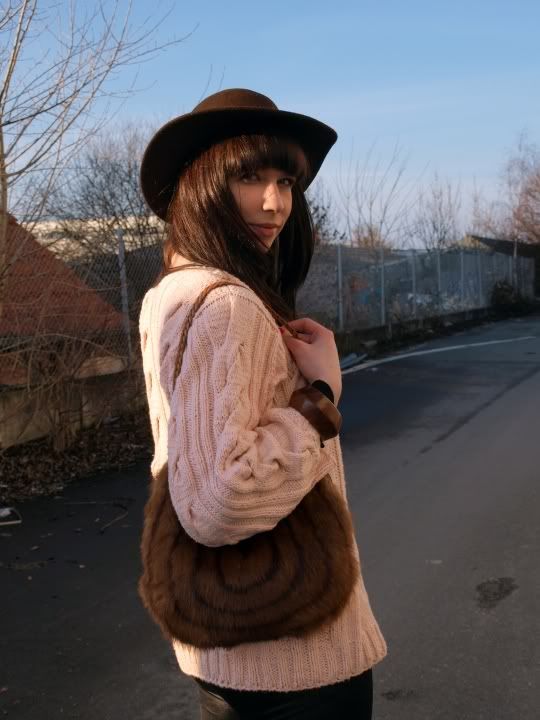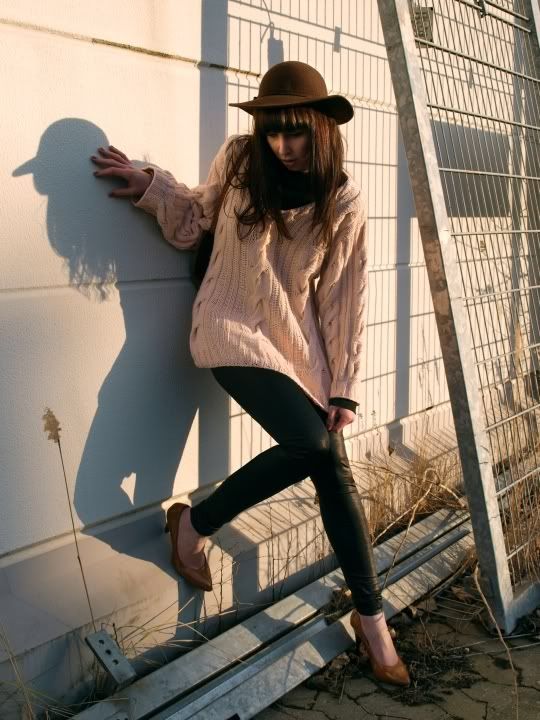 and with my coat… because I'm usually NOT walking around like on my pictures, don't worry!