As you might've noticed – I like hats. Brown, black, khaki, blue, top hats, bowler hats, gentlemen hats… it's all perfect as long as my freezing head is being protected!
I also like boots… for a long time I wanted to spice up my Zara ankle platform boots with something studded, until I found a couple of belts for sale on H&M the other day! I tried to wrap them around my booties while being in the store, they fitted and looked rad on them, so I bought two for €5 each, and now I'm happy cos I have such cool shoes!! No need to buy a new pair, the old ones almost feel like new ones now they look so disco!
PS: I *will* post pics of the selfmade dress later – either tonight or tomorrow!! Promise!
PPS: BUNNY, HAPPY VALENTINE'S DAY AGAIN!!! I LOVE YOU LIKE NO OTHER!!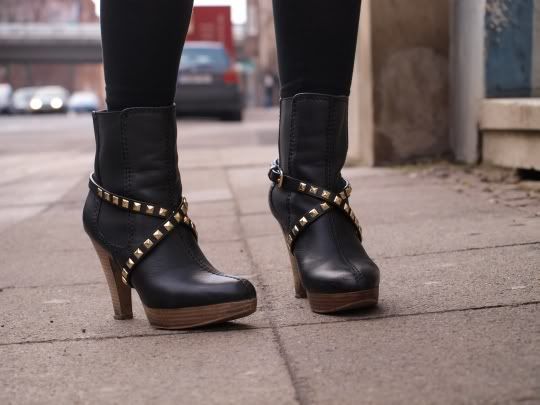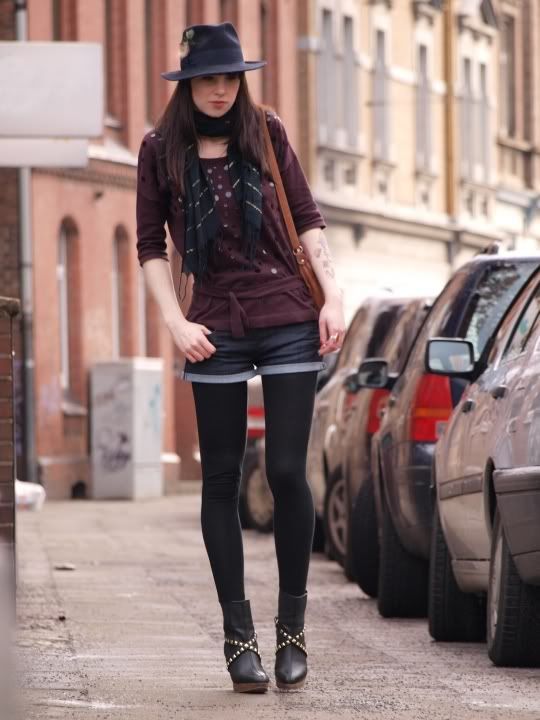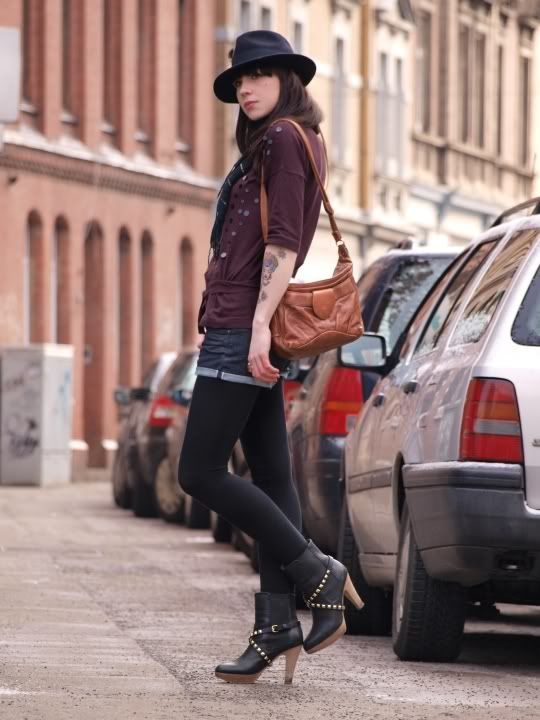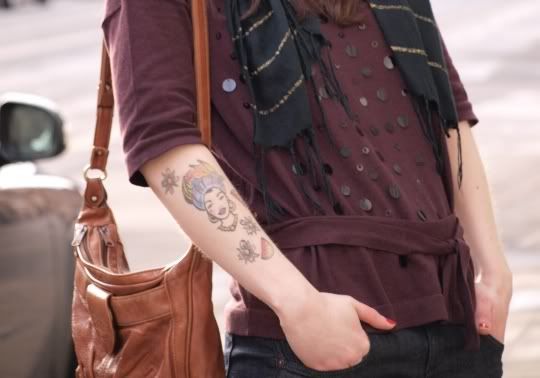 [hat: C&A, scarf: second hand, sequin knit jumper + jeans shorts: Topshop, ankle boots: ZARA, studded belts on the boots: H&M, leather bag: 70s vintage via ebay]